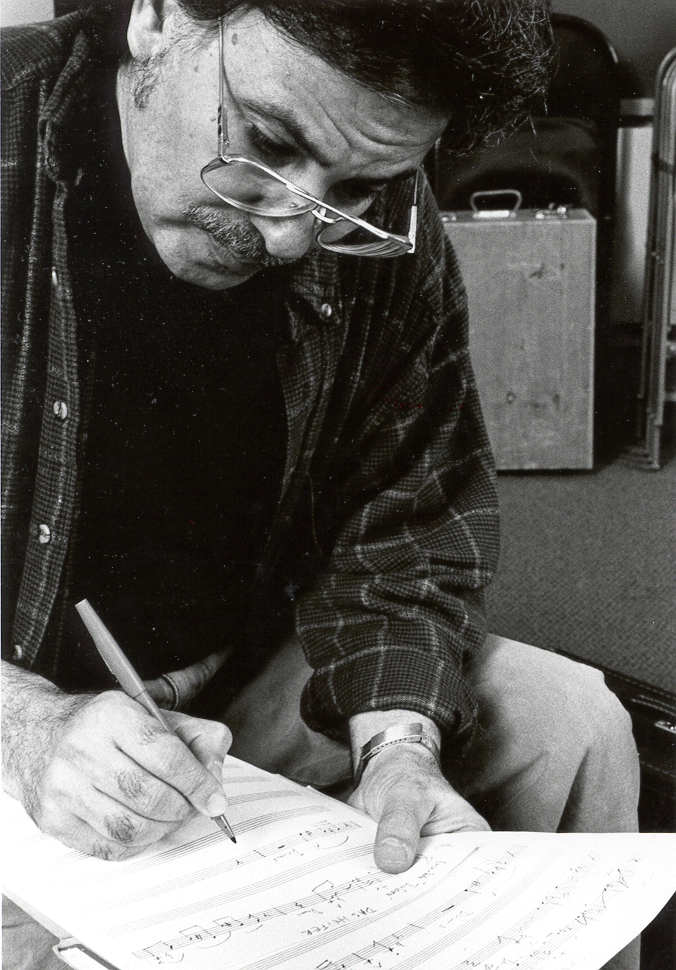 Robert Levy's interest in composition evolved from his performance activity and close association with many composers. His works, primarily written for friends, have been premiered and performed by several of this country's leading brass virtuosi including trumpeter Chris Gekker (for the International Trumpet Guild's 1990 convention), tubaist Sam Pilafian, formerly of the Empire Brass, and bass trombonist David Taylor. The Songs from a Lover's Eye, with poetry by Michael Glaser, who resides in Maryland, were written at the request of tenor Frank Hoffmeister. They were premiered at the University of Wisconsin-Oshkosh and subsequently performed over Wisconsin Public Radio by Frank Hoffmeister, tenor; James Grine, flute; and David Calley, cello. Two works are published by Nichols Music.
Other works received performances by saxophonist Donald Sinta, marimbist Gordon Stout, the Lawrence Cello Ensemble, cellist Matt Turner, and the Either Orchestra. In l991 he received a "new work" award from the Wisconsin Arts Board and was named a 1994 Artist-in-residence by that same organization. More recently he was an artist "fellow" in composition at the Virginia Center for the Creative Arts. He is also a member of the Wisconsin Alliance for Composers.
Since 1987 Robert Levy has served as musical advisor for Nichols Music as a staunch supporter for living composers. To date there are more than forty compositions in the RLS series in a catalog of more than one hundred brass works. Several are gradually becoming part of the brass player's repertoire and composers in the catalog include Allan Blank, William Mayer, John Huggler, John Harmon, and Walter Hartley.